Each circle with its own expertise, creating the team LES CERCLES
More than a simple estate agency, a team of real estate professionals, each one, specialists in their own respective areas.
The agency, like an orchestra conductor, directs the various disciplines ensuring a unique, global client experience, without any additional cost.
Each circle with its own expertise, creating the team LES CERCLES.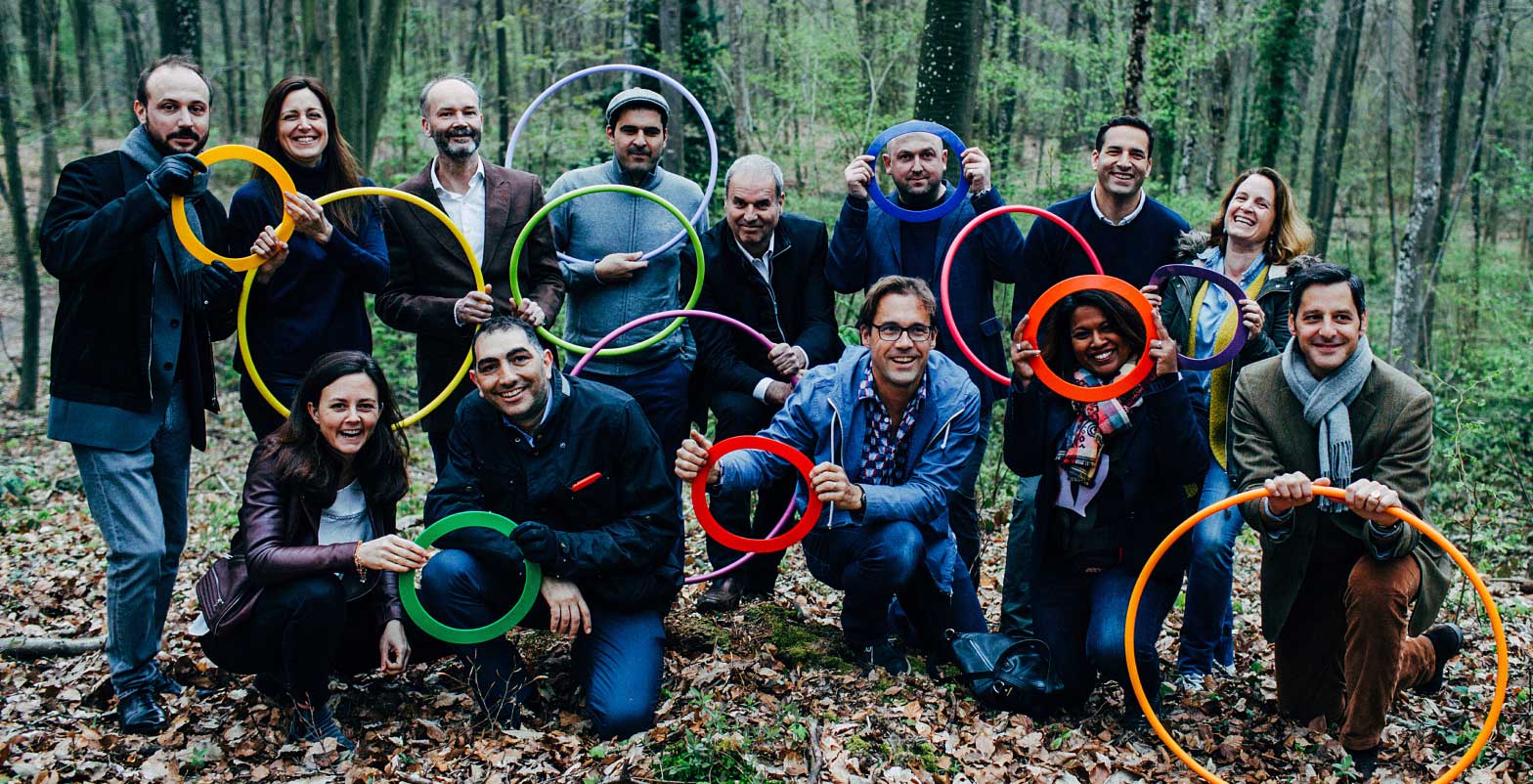 SALES
Frédérique BRUGUIÈRE, Jennie PEARCE, Jean-Baptiste MOLAS and Mathieu MAILLOT
Four alchemists. Selling is an art. So many different strategies and techniques to be put in place. For the alchemy to work, each detail is crucial: transforming a visitor into a buyer.
ARCHITECTURE/3D PLANS
Edward HOSKIN
The creation of three-dimensional plans helps buyers to visualize the space not only during the visits but before and afterwards as well (the plans are sent by email before each visit). Ted's talent allows him to reinvent the interiors when needed or by request from potential buyers.
ARCHITECTURE/BUILDING PERMIT
Pierre ELIE
Urban Planning regulations are complicated and their interpretation can be challenging to say the least… Pierre the Tall knows them like the back of his hand and can also submit the requests for authorization as well as follow the renovation work himself.
ROOFING
Julien BOSQUET and François BAGUET
The latest service of the agency: a roof survey, not mandatory, but imposed by the Ministry of Les Cercles! It informs buyers about the condition of the roof and its rafters. Julien and François have everything going for them (in addition to being able to climb on to any roof without fear and to understand what is going on up there).
BUILDING
Vasile BALIN
A seller might wish to renovate his property before putting it on the market, and a buyer always needs a quote to estimate the work to be done in a new place he's considering. Vasilou (with his team of 25) is your man!
HOMESTAGING / INTERIOR
Creative advice for decorating your interior before putting it on sale. In certain countries, consulting these professionals has become standard practice. Look around and see what the others are doing!
HOMESTAGING / EXTERIOR
A visit usually starts outside the property, and as a buyer's first impression is critical, it's important that this aspect is not forgotten in the sale process. This is where our gardeners step in. Our buyers can also benefit from their tips and landscaping advice as they prepare for their future move.
MOVING / COACHING
Amélie PECQUET
A move is often tiring and stressful, especially if you have accumulated numerous objects over the years! Thanks to Amelie's expertise and methods of organization, sorting, clearing personal affairs, classifying documents, and rearranging furniture becomes almost a pleasure! You will save time and money by reducing your household goods which in turn will optimise your remaining space and can even help sell your property.
MOVING / TRANSPORTATION
Harry SLAMA / Au 15 du déménagement
A rugby enthusiast who takes care of your personal affairs, now that's reassuring!
FINANCE
Catherine LINDRON
Each sales offer is validated by our broker in order to:
– Reassure the seller that they can commit without worry to a buyer
– Offer a buyer the most competitive mortgages on the market. LES CERCLES = 100% loan secured; 0% credit refused.
PROPERTY AND INHERITANCE LAWS
Maître CORBEAU and Maître RENARD
To have a notary on hand to advise you, approve complicated legal dossiers, organise sale deeds in a record time….and send jokes in parallel, you can't put a price on that!
INSURANCE
Lynda GAIBLET
Obtaining a made-to-measure insurance solution is essential to protect your property or to guarantee a mortgage.
SURVEY
Gregory SEGAL and Serge ATTAIECH
Obtaining a building survey which is precise and clear in record time, is essential. To be able to communicate with a surveyor who is available and can explain every detail of the report, isn't bad either (just not on Friday evenings, it's Shabbat after all).
PHOTOGRAPHY
Emilie VERDET
A beautiful photo is fundamental to any good advertising. That's the minimum. But magnificent photos are even better. Keep up the good work, Mimi!
PROMOTION / DESIGN
Fabrice CLIMENCE et Chris CLARK
Our wacky French-American duo are always trying to think out of the box and propose ideas to ensure your property stands out whether it be on our website, in the stylish brochure we give to each buyer after their visit, the direct mail flyers we distribute locally or our online promotions.
PROMOTION / DISTRIBUTION
Fodhil SMAÏL
The distribution of flyers is all very well but you have to be able to access the letter boxes of your potential clients (a particular problem in France). We see too many salesmen hanging around the entrances of apartment buildings hoping the main door will open and they can slip in – waste of time and energy! The company we work with gets in everywhere – it's their job!
PROPERTY HUNTING
Béatrice
Her patience is infinite and her knowledge of the world of real estate ensures that she always finds that hidden gem for even the most exacting of clients. A hunter who can hunt without their hunting hounds, is a wholehearted hunter!!
RENTAL
Alban de LA BOUILLERIE
An efficient management not only saves time but allows complete peace of mind. And it must be said, having a real aristocrat in the team adds a touch of class!
LES CERCLES is also an art gallery!
Just as life is full of passion and surprises, and well yes, it is possible to have it all, and be a bit crazy at the same time: LES CERCLES is also an art gallery!
We are privileged to exhibit and sell the pictures of an artist we adore: Paul YGARTUA